Address and Phone
992 Senoia Rd, Tyrone, GA 30290
770-632-3590
Hours of Operation
Tuesday – Saturday, 10am – 4pm
Donations Accepted
Tuesday – Saturday, 10am – 3pm

Real Life Store Tyrone is an upscale thrift store offering its customers a variety of gently-used items such as furniture, clothing, home décor, accessories, housewares, furniture, toys, books, and a variety of other items. The Tyrone location sends all profits, after expenses, back to the Real Life Center to help struggling families in our local community.

Real Life Store Tyrone first opened its doors in December 2006 in the location of the former Mundy's Pharmacy. Filling the space where the beloved pharmacist "Doc" Mundy served his clients is a special memory for many in our community. Our store is a great place where individuals can serve and truly make a difference!
Over the years the Tyrone store has steadily increased its contributions back to the Real Life Center, allowing for more families to be helped. Your generous giving, volunteer hours, and donations have allowed the store to grow and carry on "Doc" Mundy's legacy of putting people first.

"Volunteers are love in motion"
Author Unknown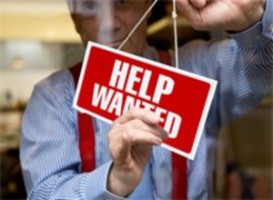 Volunteers at Real Life Store Tyrone play an important role in the store's success.  They welcome our customers and assist them with their purchases.  They help price and display merchandise.  Volunteers are an integral part of our daily operation, and we value each one!  Real Life Store Tyrone is a fun environment for volunteers and we hope you'll consider joining our team.
For more information, visit Volunteer.