Volunteer and U-Pick Information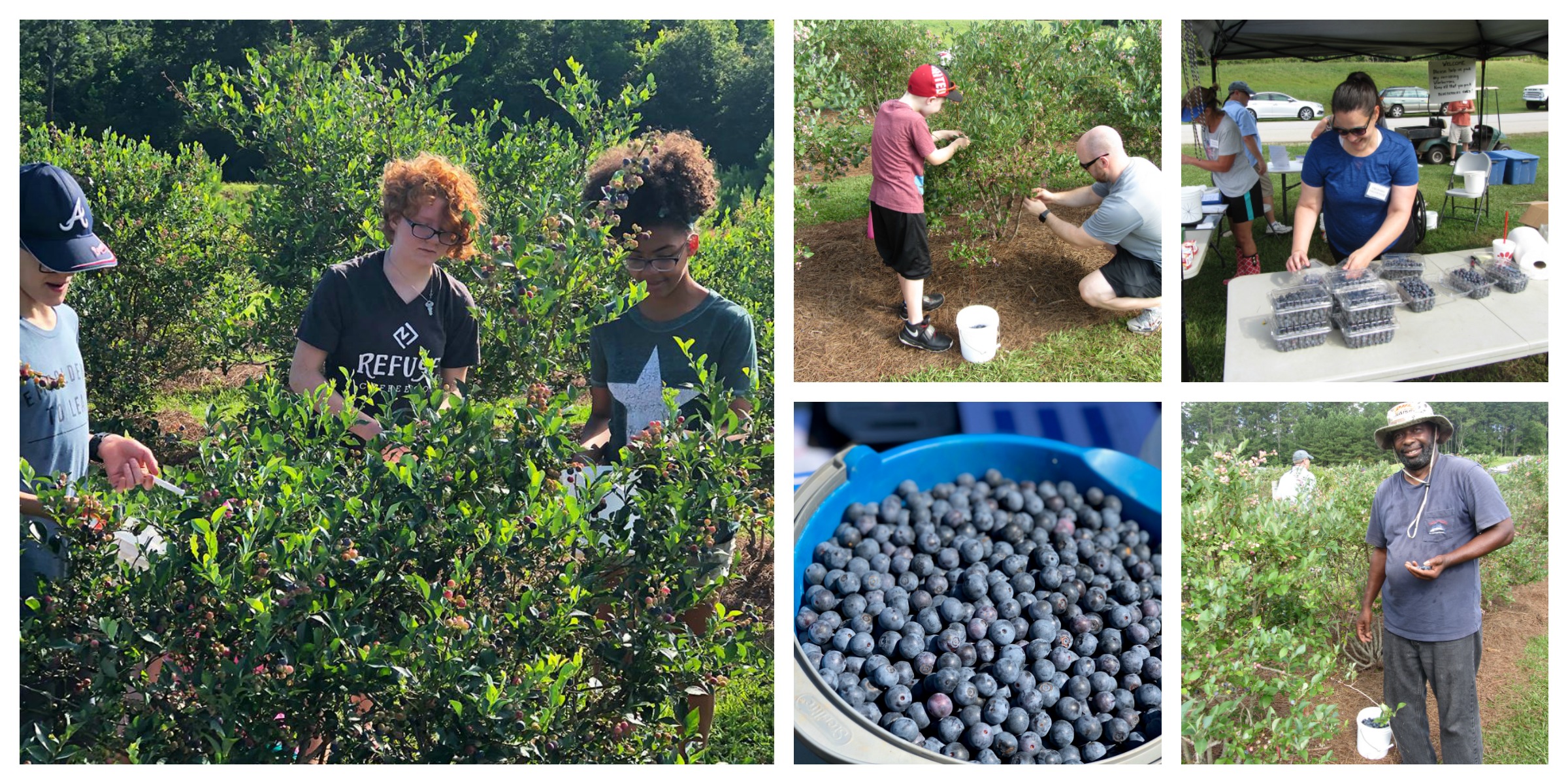 U-Pick 4 Others Blueberry Patch

The U-Pick 4 Others blueberry patch typically opens in early June. This is a great activity for families looking for something fun and free to do!  You have the opportunity to pick fresh fruit for the client families we serve at Real Life Center and take 1/4 of what you pick home for yourself.

Start Date: 2020
Days: Mondays,  Wednesday, and Saturday
Hours: 9 am – 11 am
Location: Across from the Real Life Center @ 975 Hwy 74 N, Tyrone, GA 30290

Important Reminders
We are unable to provide public restrooms.  It is a good idea to make sure all your little ones use the restroom before you come to the orchard.
It is wise to bring a water bottle with you.  We do not have drinking water available at the orchard.
Although we work at keeping insects at bay, there may be ants and bees enjoying the orchard.  Please use caution if you have any allergies to bites and stings; you are picking at your own risk.
Please do not begin picking before 9:00 am.
"Like" us on Facebook to keep posted and for information about cancellations due to weather.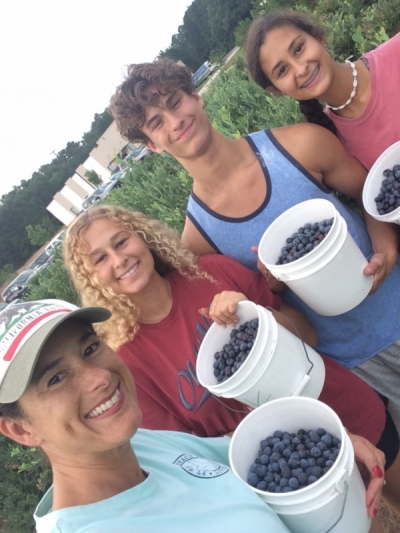 Volunteer with a Real Life Fruit Orchard and Garden Team

Each year we harvest a wide variety of produce in our Orchard and Vegetable Garden.  Each variety has a Team Leader who studies publications on plant care, organizes group project days, and trains other volunteer team members.
How do I sign-up to volunteer to be on a Harvest for Real Life Fruit Orchard team?
If you are interested in volunteering with a Harvest for Real Life Fruit Orchard team, please review Volunteer Teams for a brief description of each team and what would be involved in volunteering.  Then go to Contact Us, and share how you would like to serve.  Someone will contact you to discuss the next steps.  Please complete this Waiver and provide before volunteering.
| | | |
| --- | --- | --- |
| Team | Leader | Photo |
| Orchard Coordinator | Steve Thomas | |
| Apple | Michael Crozier | |
| Peach | Dave Archbold | |
| Grounds Crew | Kevin Welch | |
| Grape | Mike Byrd | |
| Blackberry | Wendy Miller | |
| Blueberry | Brian Cardoza | |
| Fig/Pomegranate | Al Jolly | |
| Garden | Brad Whiteside | |
| Host | Theresa Wash | |